China Delivers First 24,000+ TEU Containership – Ever Alot
A subsidiary of China State Shipbuilding Corporation (CSSC) delivered the new world's largest containership this week in Shanghai.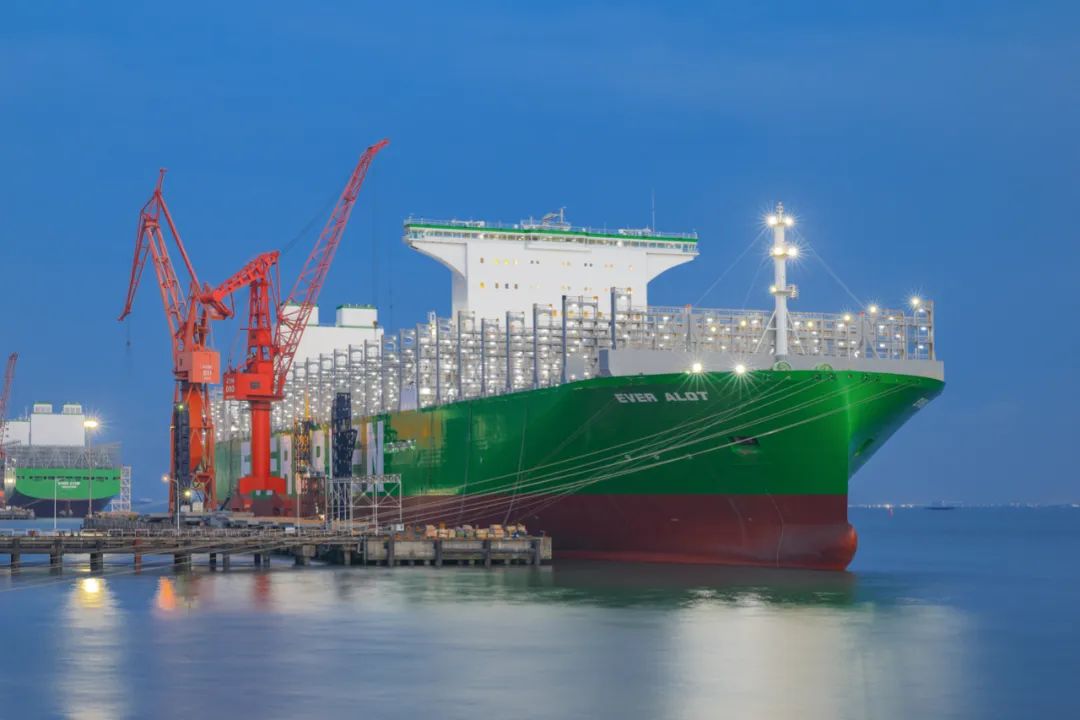 The vessel, named Ever Alot, has a carrying capacity of 24,004 twenty-foot equivalent units (TEU), giving her the unofficial world record-holder title. The vessel measures 400 meters long by 61.5 meters wide and a draft of 17 meters.
Ever Alot was delivered by Hudong-Zhonghua Shipbuilding, a subsidiary of CSSC, to a subsidiary of Taiwanese shipping company Evergreen Marine Corporation.
The vessel is the seventh in what is called the Evergreen A class and the first ship in the class—and the world—to surpass the 24,000 TEU mark. The first six ships in the class were built by Samsung Heavy Industries in South Korea, however those clock in at a slightly smaller capacity of 23,992 TEU despite having the same dimensions. The first ship in the class, Ever Ace, previously held the title of world's largest following her delivery in July 2021.
In total, there are 13 ships planned for the Evergreen A Class, including four built by Hudong-Zhonghua.