Upgrade Notice
  Dear users:
  After more than a year of development and thorough revision, the newly-designed version of Eshiptrading.com is launched for trial operation  which further provides you with a user-friendly and professional service in ship S&P under the same domain. 


  In July 2005, Eshiptrading.com was officially launched. And it has been home to 30,000 registered members worldwide since its establishment. Our upgrading website including the following aspects:
  First, membership services. There are three membership levels: Basic Member→Intermediate Member→VIP Member. The former registered members are transferred to the Basic member of the new website and we retain your original accounts and privileges. In terms of certified members, ( If you are an individual, you shall upload your passport; If you are a corporate, you shall upload your business license) they will upgrade to intermediate members after an identity check. VIP members can enjoy exclusive privileges, including view the paid information on our website. (Check the permissions explanation of VIP Member >>>)
  Second, refined channels. 1. Combined with the existing ship SNP channel (Ships for Sale), we have added other channels, such as Ships for Purchase, Newbuilding, Ships Record. 2. Ship Enterprises Conference and Five Services. 3. The channel name of Bidding and News remain unchanged with optimized contents.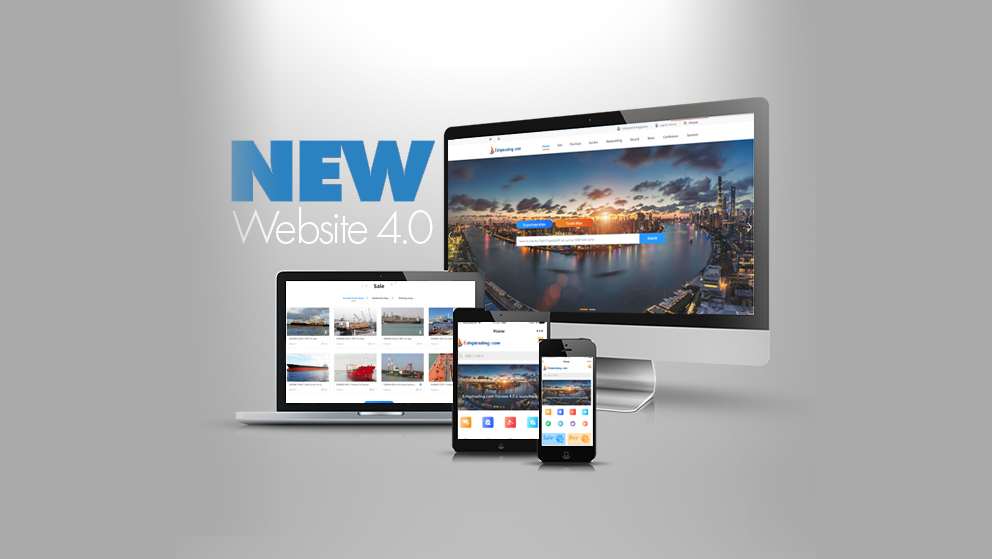 Third, well-created UI design. Quick Actions buttons and guide information are added.
  Fourth, online trading independently. Eshiptrading.com serves as a platform that allows online direct communication between buyer and seller and enables you to connect with your clients in a timely and effective manner for the transaction.
  Fifth, new feature: Service providers. In the Services channel, there are valuation, financing, inspection, import and export agency and ship receiving and delivery. After the revision, the above services are no longer restricted to be provided by the platform. Qualified enterprises can apply to become service providers online so as to meet the business needs of innumerable users directly.
  In the following days, we will continue to work hard to improve our services and user experience. We will appreciate it very much if you can share our website with your friends or business partners and please feel free to leave your comments to this email (opd03@eshiptrading.com).
  Eshiptrading.com
  Shanghai Juzhou Network Technology Co., Ltd.