Introduction
  About us
  Founded in Shanghai in July 2005, Eshiptrading.com is subordinated to Shanghai Juzhou Network and Technology Co., Ltd., which specializes in the sale and purchase of second-hand ships under the concept of "Internet Plus Ship"as a global leading SNP platform.
  There is vessel information in trade uploaded by users at home and abroad on our website. We provide several services such as online ship SNP (Newbuildings and second-hand ships), ship sales record, commercial bidding, judicial auction announcement, services related to ship trading, real-time ship transaction news and ship enterprises conference and professional member services. At present, our platform is home to over 30,000 regular members and 2000 partners from more than 60 regions and countries in the world. Besides, we have established a business partnership with 1000 enterprises with reliable financial standing, such as Japan, South Korea, Singapore, Indonesia, India, Vietnam, Malaysia, Germany, Norway, Greece and Italy. We have completed more than 300 deals with the assistance of our expertise.

  Headquartered in Shanghai, we are committed to ship SNP for global users. We have a professional talent pool in online ship services. With all types of ships and a huge user network, Eshiptrading.com will create new and better ways to develop an online and offline trading platform in a convenient, professional , efficient and safe manner under the principle of " Alliance and cooperation for win-win scenario".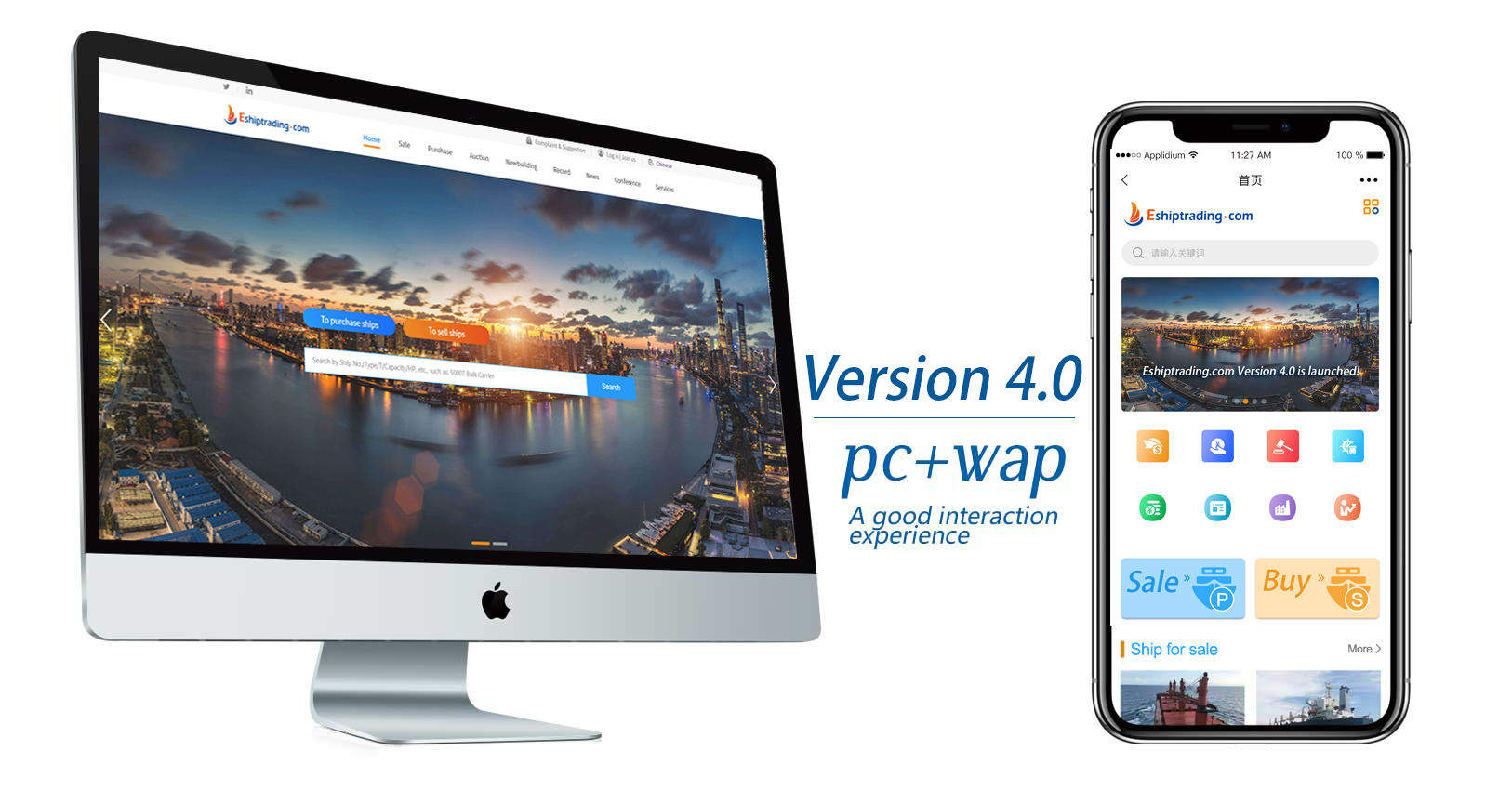 Eight Major Services
  Ships for sale within the industry are uploaded and managed by sellers online, and are strictly checked by Eshiptrading.com. Authentic and reliable ships enable a convenient and safe trading environment.
  Ships for purchase worldwide are submitted by buyer online and are checked and published by Eshiptrading.com, which match sellers' vessels in an accurate way to complete online ship transaction between two parties.
  Our commercial auctions, in the principle of fairness and justice, are open to global ships and industry participants. A Bidder can purchase an object of auction at the highest price.
  The sharing of global newbuildings enables you to keep abreast of shipbuilding market developments, shipyards and shipowners for the completion of orders between buyers and sellers.
  Recent ship sales within the ship market submitted by Eshiptrading.com and sellers are trustworthy for your reference.
  With global ship SNP and latest laws and regulations, Eshiptrading.com offers you real-time hot news within the ship industry.
  Ship Enterprises Conference plays a lead role in the development of the ship industry with outstanding personnel. And it is committed to shedding light on the growth of shipping enterprises for a one-stop service.
  We provide a one-stop service related to ship trading, such as valuation, financing, inspection,delivery, import&export agency, keeping your transaction secure.