BSHIC successfully delivered the 318,000T VLCC
Source:eshiptrading.com.cn
On May 28, the 318,000T very-large crude carriers (VLCC) built by Bohai Shipbuilding Heavy Industry Co., Ltd (BSHIC)for Kuwait Oil Tanker Company (KOTC) was successfully delivered.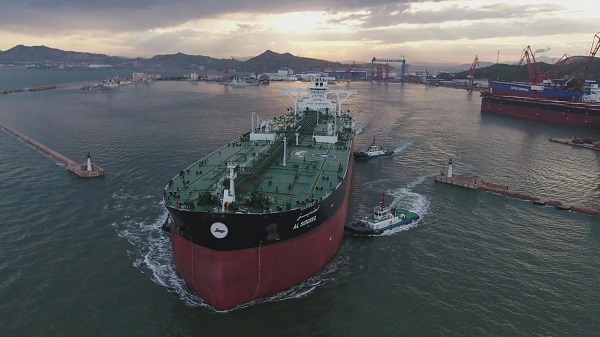 This giant is independently designed and developed by BSHIC, meeting the latest standards. This type of vessel plays a leading role in terms of performance, energy- saving and emission reduction, green environmental protection. The delivery of this project marks BSHIC ushered into Kuwait and the Middle East market as well as its ability and strength in building the very-large tanker.
It is 333.00m in length overall, 60.00m in width and 30.50m in depth with a design draft of 20.50m and a scantling draft of 22.50m. The carrier is the sixth-generation VLCC independently developed by BSHIC, in compliance with Tier III standards.