China's First Ever 500kW Hydrogen Powered Vessel Hits Water
Source: Global Times,CGTN
On Monday,China Three Gorges Corporation mentioned that the nation's first-ever 500kW hydrogen-enabled vessel reportedly hit the water in Zhongshan,Guangdong Province on the very same day.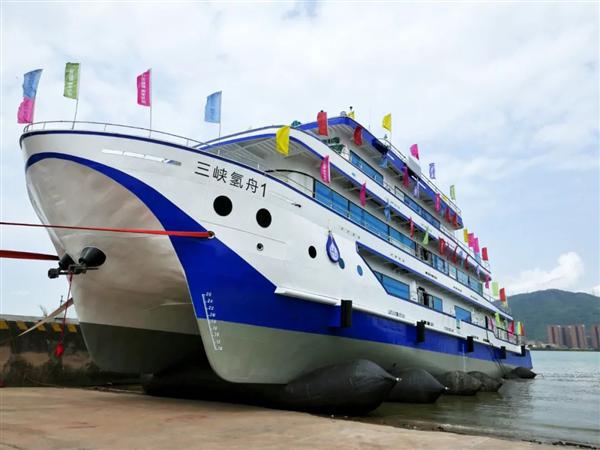 The vessel dubbed Three Gorges Hydrogen Boat 1 reportedly adopts a lithium battery power system and hydrogen fuel cell and will be utilized for transportation,examination,and emergency activities in the Three Gorges reservoir zone.
With an estimated rated output power of about 500 kW,the vessel boasts its maximum speed of 28km/h,along with a cruising range of 200 km.
It is extremely environment friendly as well as comfortable,with low noise and energy consumption.
This vessel has reportedly obtained the formal product certification of the China Classification Society (CCS), and has the greatest power and energy storage in the world's official vessels, mentioned Wang Zhen associated with the 712th Research Institute of the China State Shipbuilding Corporation.
Specialists further predicted that within the next few years,the number of renovated and newly-built vessels enabled by hydrogen fuel cells is expected to increase rapidly in China and the market scale would be hitting tens of billions of yuan.