Canadian Coast Guard Takes Delivery of Third Converted Medium Icebreaker
The Canadian Coast Guard has taken delivery of its third medium icebreaker which it acquired secondhand from the commercial market in 2018.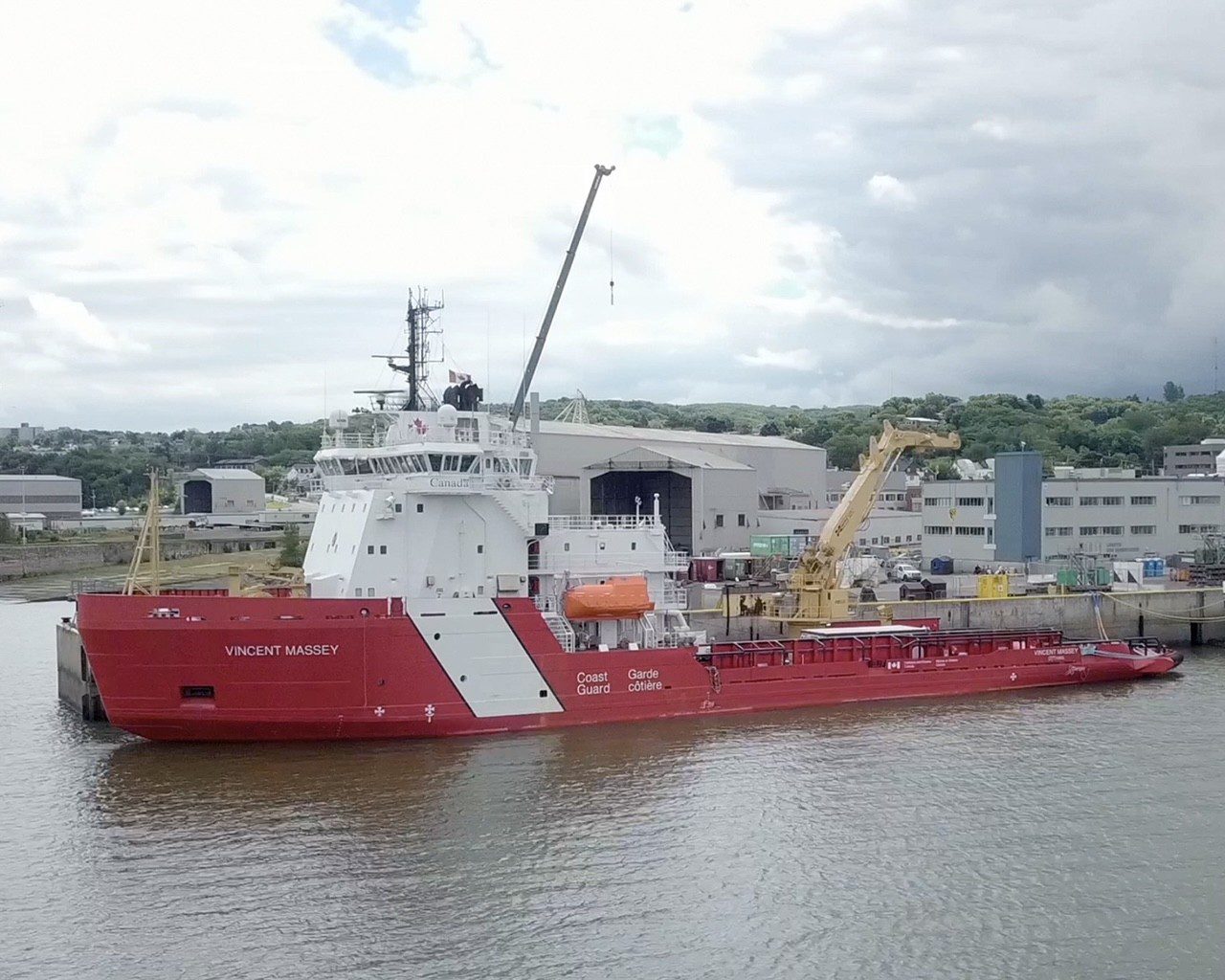 The icebreaker, renamed CCGS Vincent Massey, will join its two sister vessels, CCGS Captain Molly Kool and CCGS Jean Goodwill, in providing icebreaking services in the Atlantic Canada, the St. Lawrence and the Great Lakes, as well as the Arctic.
Vincent Massey was originally built in 2000 and previously went by the name Tor Viking. The vessel was one of three medium commercial icebreakers the Canadian Coast Guard acquired from Viking Supply Ships in 2018. The CCGS Molly Kool and CCGS Jean Goodwill have been in service since 2018 and November 2020, respectively.
The Canadian Government spent a total CAD $912.5 million on the purchase and conversion of the three vessels at at Chantier Davie in Lévis, Quebec.
This acquisition and maintenance of the ships was completed under the National Shipbuilding Strategy.
The conversion and refit for the CCGS Vincent Massey included increasing the crew accommodation capacity, adding a heavy lift crane, increasing icebreaking capability and ship endurance, and work to meet Coast Guard operational and Canadian regulatory requirements. The CCGS Vincent Massey is also equipped to support aids to navigation and provide emergency services such as search and rescue and environmental response.
CCGS Vincent Massey has four medium-speed diesel engines geared to two controllable pitch propellers in nozzles with a total propulsion power of 13,440 kW (18,020 hp). The vessel has maximum speed of 16 knots in open water and can break 1-meter ice at a continuous speed of 3 knots.
"In welcoming the arrival of the CCGS Vincent Massey into our icebreaker fleet, we mark the steady progress of vessel procurement and renewal under the National Shipbuilding Strategy," said The Honourable Joyce Murray, Minister of Fisheries, Oceans and the Canadian Coast Guard. "With the delivery of these essential vessels, the federal government demonstrates our commitment to the Canadian Coast Guard and its dedicated personnel, by providing the equipment they need to protect Canadian waters and keep mariners safe."