Master killed and hull damaged from cargo ship blast
A captain has been killed after his general cargo ship was hit by an explosion in South Korea.
The country's coast guard also said that part of the hull of a 6,400-gt Belize-flagged vessel was damaged in the incident at pier 1 of Incheon's inner harbour on Friday evening.
The vessel appears to be the 10,100-dwt Ocean Harmony (built 2002), which matches the specifications.
The last AIS update showed the ship underway on 22 September, en route to Incheon.
The cargo ship, which is the former Thorco Winner, had left the port of Huanghua in China on 15 September.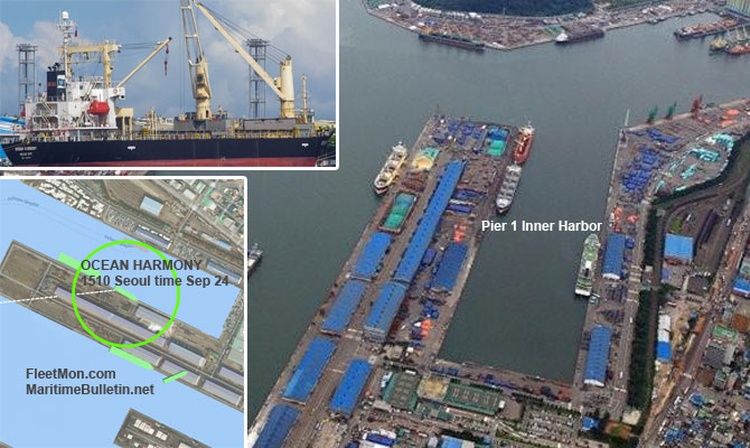 The vessel was moored at Incheon when the accident occurred, killing the 42-year-old Chinese master.
Port authorities monitored smoke from the ship through the CCTV system and evacuated the crew to shore in cooperation with the fire department and the coast guard.
There were 14 seafarers on the Ocean Harmony at the time: four Chinese nationals, nine Myanmarese and a Vietnamese crew member.
The coast guard and fire department have begun investigating the exact cause of the accident.
Initial assessments suggested a gas cylinder inside the ship had exploded.
The vessel is listed as operated by Hongkong Hongpeng Shipping, which could not be contacted.
The company took over commercial management last year, according to the Equasis database.
The Ocean Harmony has no port state control detentions since 2014.
The last time any deficiencies were detected was in China in January.
Inspectors found a fault related to safety navigation through bridge operations.