Bidding Announcement of 11555DWT Japan-built general cargo ship
Source:eshiptrading.com.cn
Entrusted by the shipowner, we have scheduled to conduct online public bidding on Alibaba Auction(Eshiptrading category) from 10:00 on October 12th, 2022 to 10:00 on October 13th, 2022 (Beijing Time).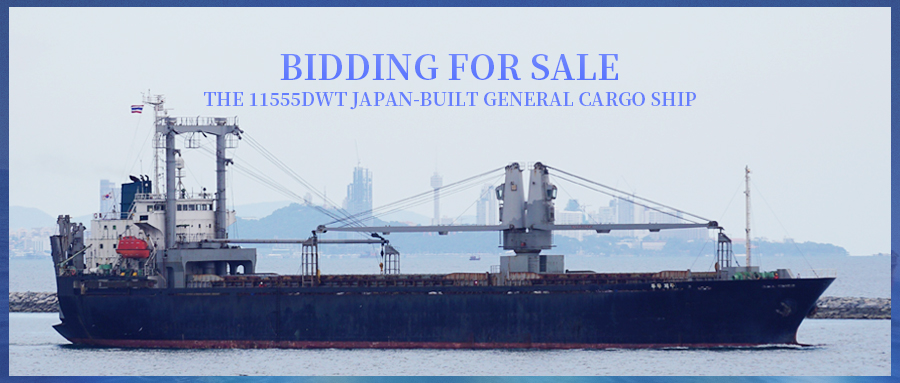 I. Bidding Object
Ship Type

General cargo ship

Built Country

Japan

Navigation Area

A1+A2+A3

Class

ICS

Flag

Belize

Built Date

April, 1998

Dimension

115.4mX20mX13.3m

DWT

11555T

GT

8036

NT

4029

G/B

17214m³

ME Brand

B & W

ME Model

6L35MC

ME Power

3884KW

Speed

14K

Derrick/Crane

Yes, two cranes (25T X 24m) and one derrick(20T X 25M)

Hatch cover type

Main deck: single pull type

Second deck: pontoon type

Hull construction type

Double bottom and double hull

BWTS

It hasn't been fitted

Ramp

After ramp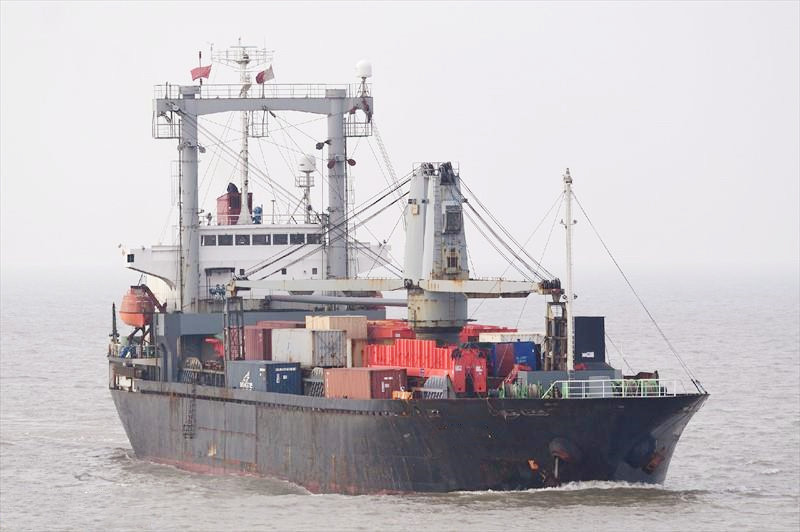 II. Bidding Rules
The bidding will be held without a reserve price. If there is more than one bidder (including one) participating in the bidding, the auction will be deemed as valid. Otherwise, it will be invalid after the expiration of the announcement period.
The starting price of this vessel is RMB 18.55 million(US$2.65 million), and the deposit is RMB 1.80 million($260,000). Bid increment: a multiple of CNY 20,000.
III. On-site Ship Inspection
Ship inspection will be available from September 20, 2022 to October 11, 2022 when the ship is in port.
The place for ship inspection depends on the epidemic prevention and control requirements of each port of call. Potential bidders can inspect the ship within the stipulated time. The risk and expenses in relation to the inspection shall be borne by the potential bidders. The intended transferees who fail to participate in the on-site inspection yet complete the registration procedure within the prescribed inspection time shall be deemed to have recognized and accepted the status quo and defects of the Ship.
Contacts: (please make an appointment in advance)
Mr. Wu:+ 86-186-2132-3369
Email: wur@sh-jh.net