Future World's Largest Containership Launched in China
China State Shipbuilding Corporation (CSSC) has announced the launch of what is claimed to be the world's largest capacity containership coming in at 24,116 TEUs.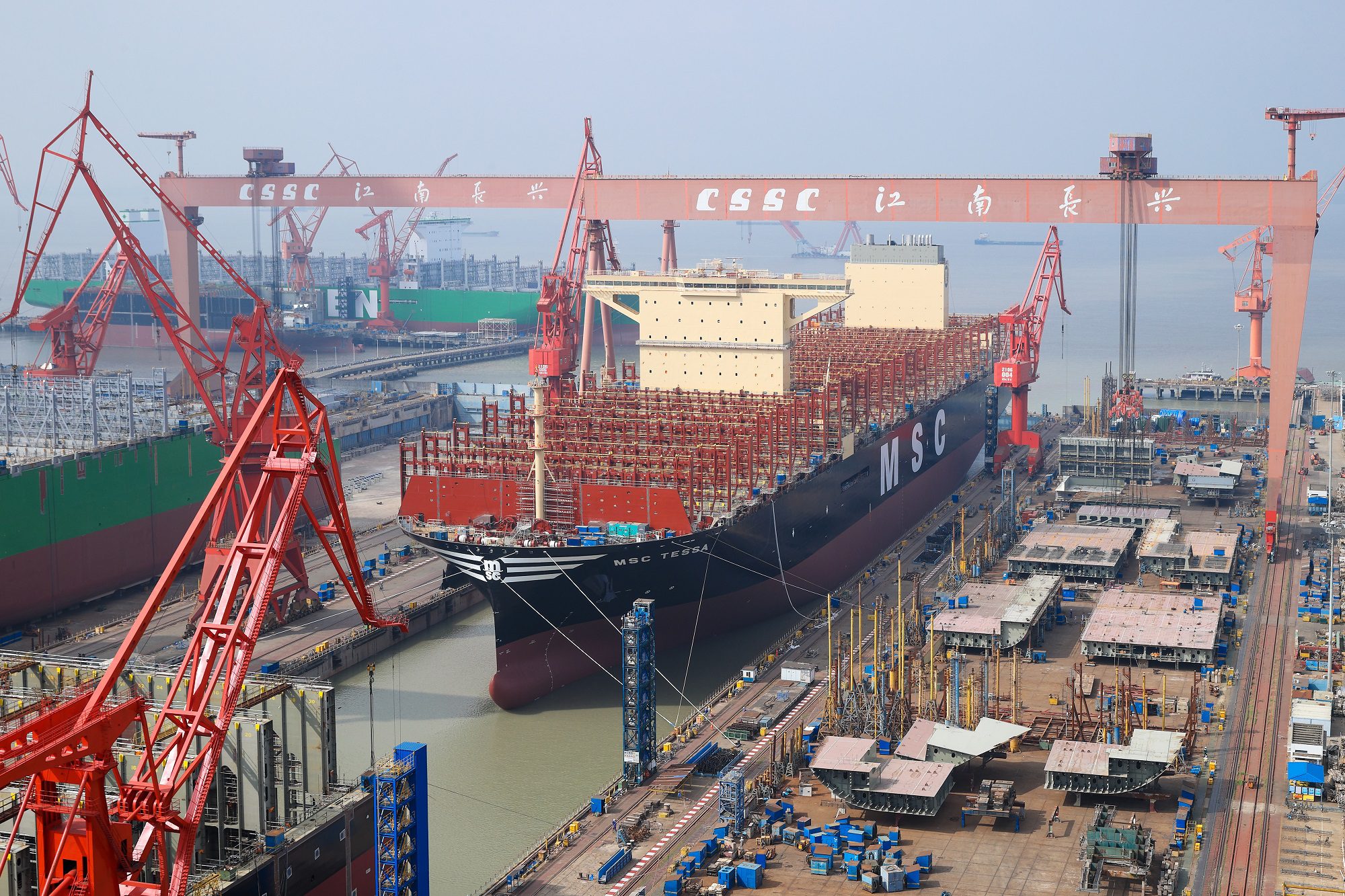 The ship, named MSC Tessa, was floated out of its building dock at the Hudong Zhonghua Shipbuilding's Changxing Shipbuilding Base, located on Shanghai's Changxing Island, on August 1. Hudong Zhonghua is one of the major shipbuilding units belonging to state-owned CSSC.
With a carrying capacity of 24,116 twenty-foot equivalent units (TEU), MSC Tessa will surpass Evergreen's Ever Alot by 112 TEU to take the title of the world's largest containership.
Ever Alot, the world's first 24,000 TEU containership, was also built by Hudong Zhonghua Shipbuilding and was only recently delivered in June to a subsidiary of Taiwanese shipping company Evergreen Marine Corporation.
MSC Tessa measures in at 399.99 meters long with a beam of 61.5 meters. It is one of four ultra-large containerships on order at Hudong Zhonghua for Mediterranean Shipping Company, the world's largest container shipping operator. Delivery is planned for later this year.
CSSC said in addition to the float out, MSC's No. 4 newbuilding has now entered the building dock, joining No. 2 and No. 3, "forming a spectacular scene of batch construction."
CSSC, which is a major shipbuilder for China's PLA Navy, said MSC Tessa and the three other newbuilds, which will be classed by DNV, are designed independently by MSC and it holds no intellectual property rights to the design.
The shipbuilding conglomerate did however share the following design highlights:
1. Hybrid scrubber desulfurization unit
2. Small bulbous bow, large diameter propellers and energy-saving ducts
3. A new bubble drag reduction system which reduces total energy consumption corresponding total carbon emissions by 3%-4%
4. A new shaft generator system which can effectively reduce fuel consumption, optimize EEDI energy efficiency indicators, and reduce GHG emissions.
5. Optimized superstructure, radar mast,and other design features that maximize TEU capacity compared to similarly-sized ships (by dimensions)