The 3,500m³ Trailing suction hopper dredger was carried out sea trials
Source:eshiptrading.com.cn
On November 19, HANG JUN 3011, the 3,500m³ self-propelled Trailing suction hopper dredger (TSHD) built by Zhenghua Heavy and Qidong Marine Engineering, successfully berthed at Qidong Pier after four-day sea trials, which marked a solid step towards delivery.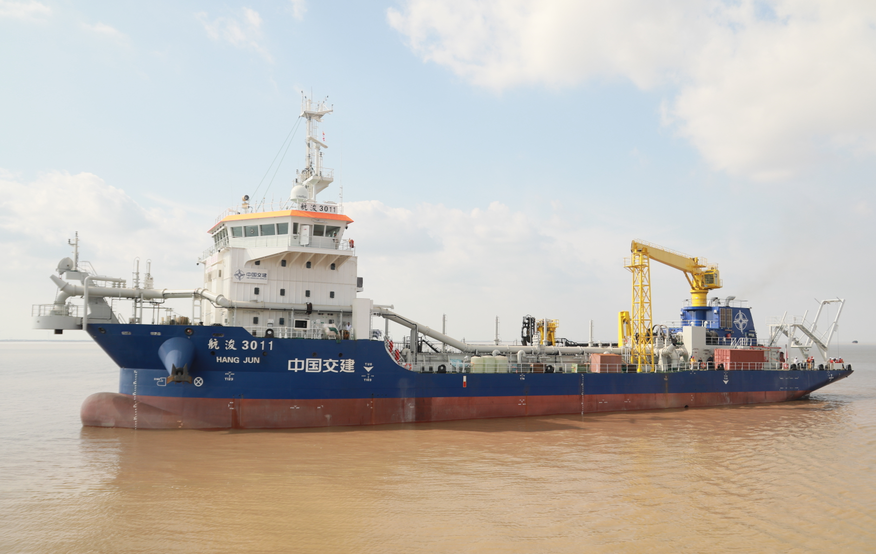 With dual-fuel engines and two propellers, the TSHD has a length of 95m, breadth of 21.8m and depth of 7.2m. Besides, it has a hopper capacity of 3,500m³, a mud carrying capacity of 5145T and can perform dredging up to a maximum depth of 30m with a speed of 12 Knots.
HANG JUN 3011 is independently designed and constructed in China, which can conduct maintenance dredging missions in shallow waters and dredge silt, clay, muddy sand, medium-fine sand, coarse sand, gravel and pebbles.