Bulk carrier "Angelic Power"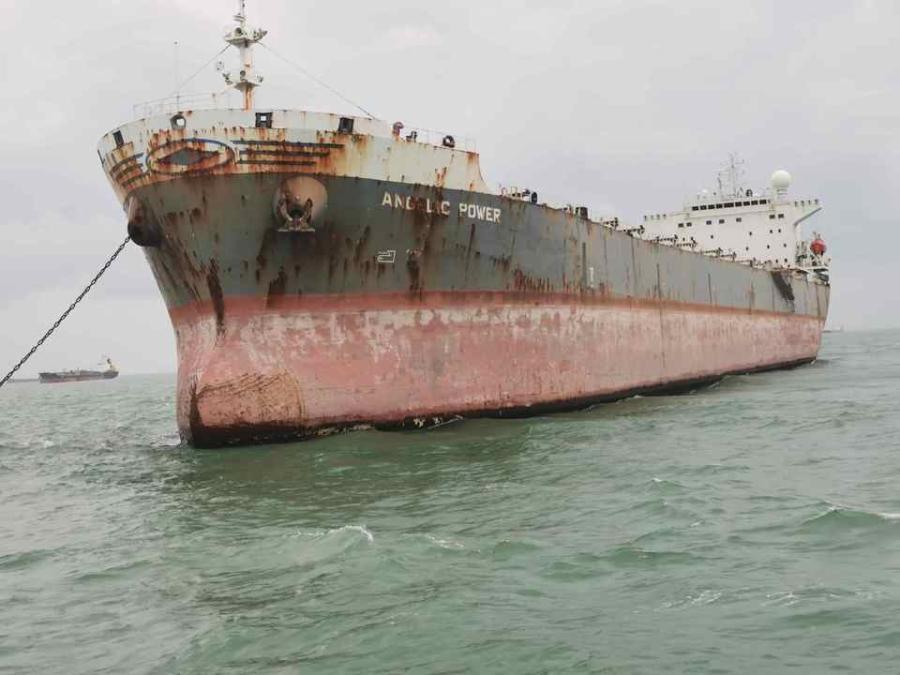 Object of auction:
Ship type: bulk carrier
Port of registry: Greece (Piraeus)
Navigation area: A1+A2+A3
Length overall: 225.00m Width: 32.26m Depth: 19.60m
Gross tonnage: 40597
Net tonnage: 26220
Full load displacement: 87337T
Light displacement: 12578T
Builder: Hudong-Zhonghua Shipbuilding CO., Ltd.
Completion date: February 1, 2002
Main engine model: HD-B&W 5S60MC-C8
Main engine power: 8990KW
Starting price: ¥80,000,000
Deposit: ¥16,000,000
Auction calendar: From 10:00 on September 27, 2021 to 10:00 on September 28, 2021
Asset Disposal Unit: Guangzhou Maritime Court
Remarks: This Panamax bulk carrier is moored at Guishan anchorage in Zhuhai, Guangdong Province. With side rolling hatch covers, it's suitable for bulk coal, grain, fertilizer, etc. Besides, the ABS-classed ship was conducted an intermediate survey in Singapore in May 2020. Some expired certificates of the vessel need to be changed for renewal of inspection after transferring the shipowner.